Monday, the 13th of March was a super crazy day when people rushed out into the streets throwing colors on each other, went bonkers with water balloons and came back home looking like aliens! No, we are not talking about mass hysteria, but something close to it....HOLI!! An Indian festival that has taken over world with, well with lots of color and craziness! In India there is a saying "Bura na mano holi hai" which literally translates to "Don't mind, its Holi"! This is the statement that gets thrown at people who don't like Holi and frown when colors are splashed on them (intentionally or innocently). Holi is the day when being crazy is officially allowed in India and it seems its catching on globally too. So without the wait, let us take you through the most colorful pictures you will ever encounter. Come with us and see how the world celebrated holi this year!
London
Let us start with "Queen's own land"! It was that time when India took over England and left it in hues of Pink, Purple, Green and...well the list goes on. Take a look at those munchies, Vada pav, Samosa and sherbet, because Indians can't do without their food and England is anyways in love with it!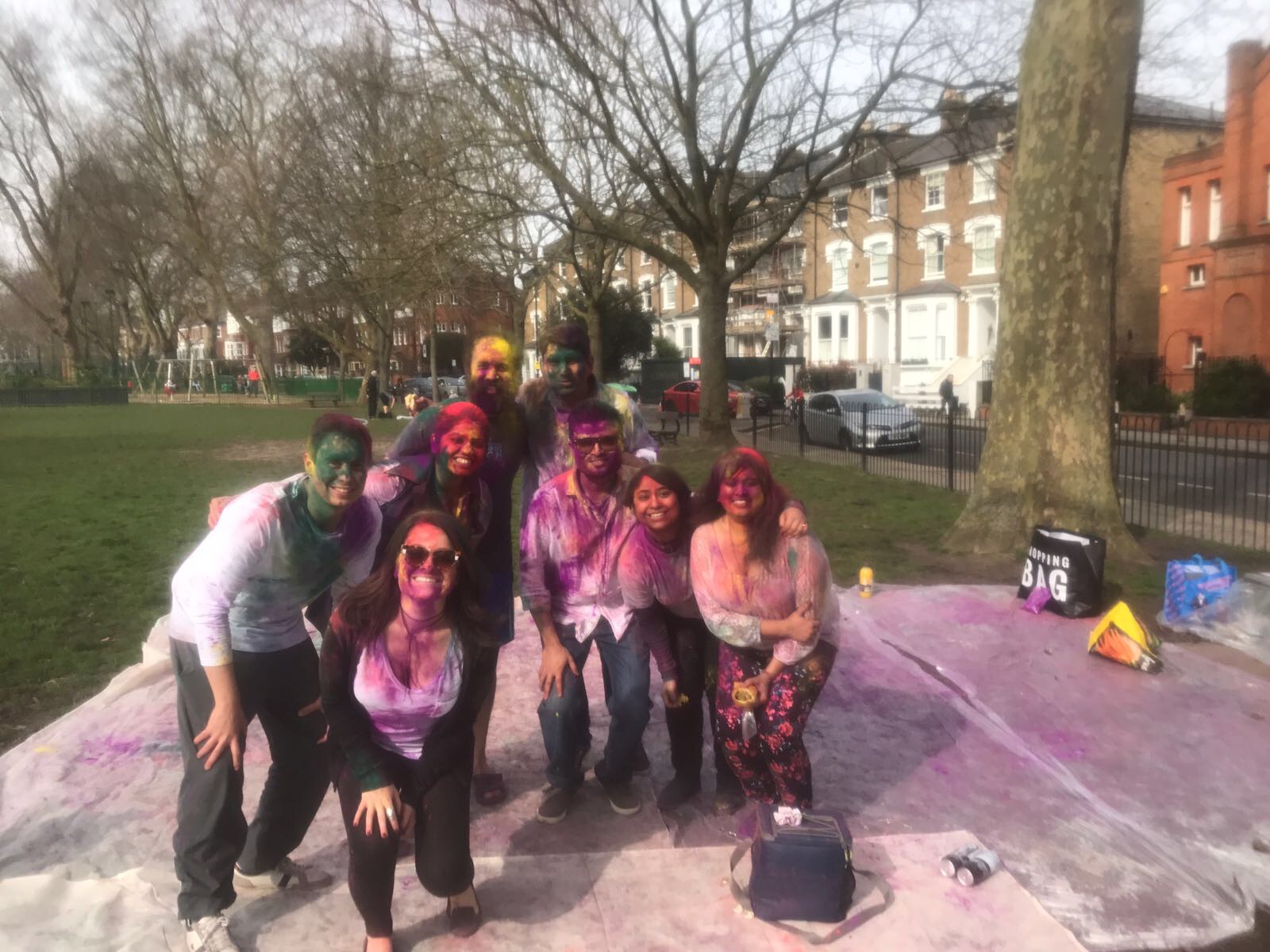 Singapore
With half of our team in Singapore, it was obviously the thing to do! The cosmopolitan capital of South East Asia celebrated Holi at Sentosa and drenched all nationalities with it! We are not complaining, we particularly loved the way those two people danced....funny, adorable and crazy!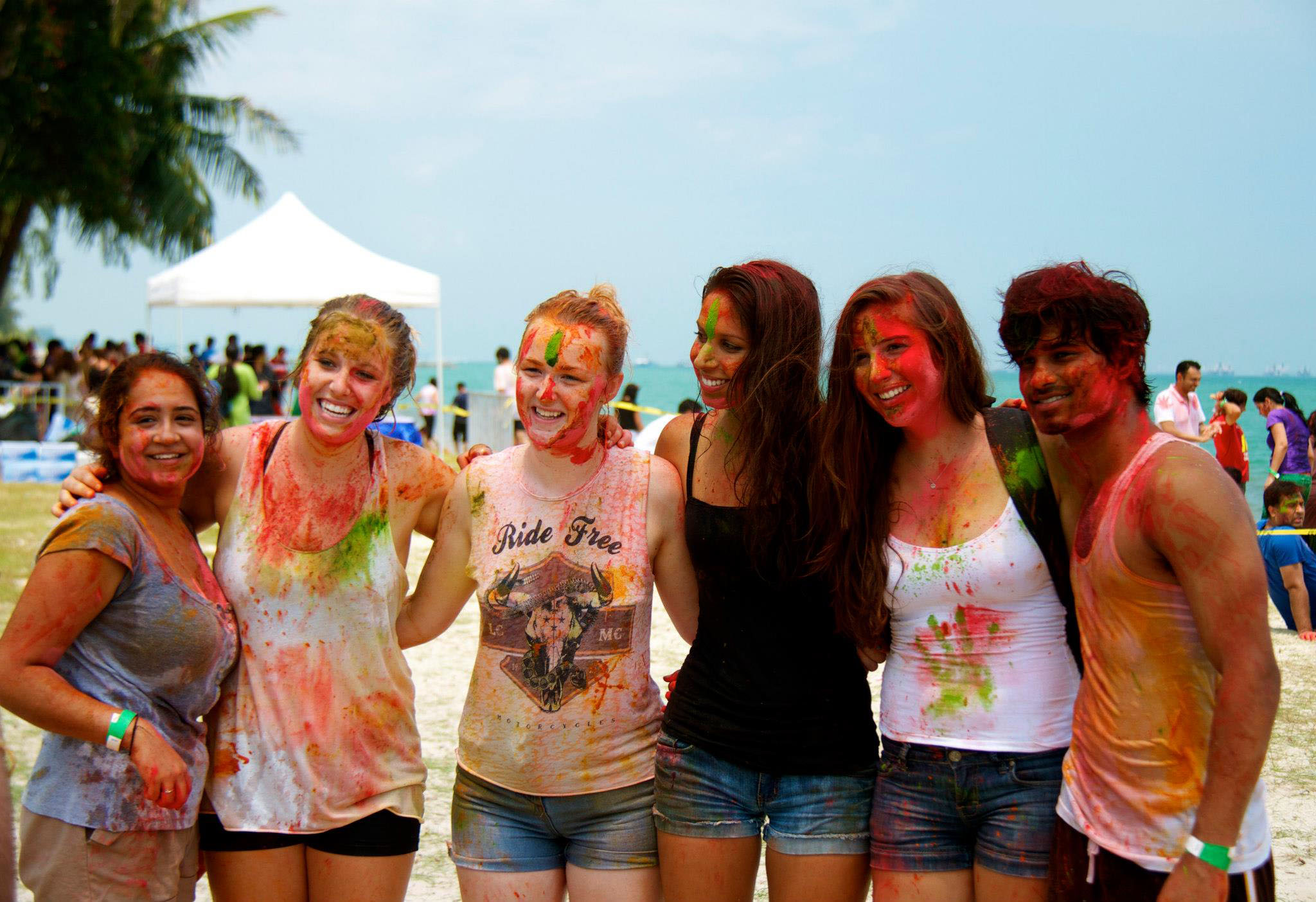 The United (colors of )States
With a sizeable Indian population, the US had to go Holi way! And we guess, to avoid disturbing others, it was best done on the Yacht......sea breeze, colors, food and a whole lot of fun!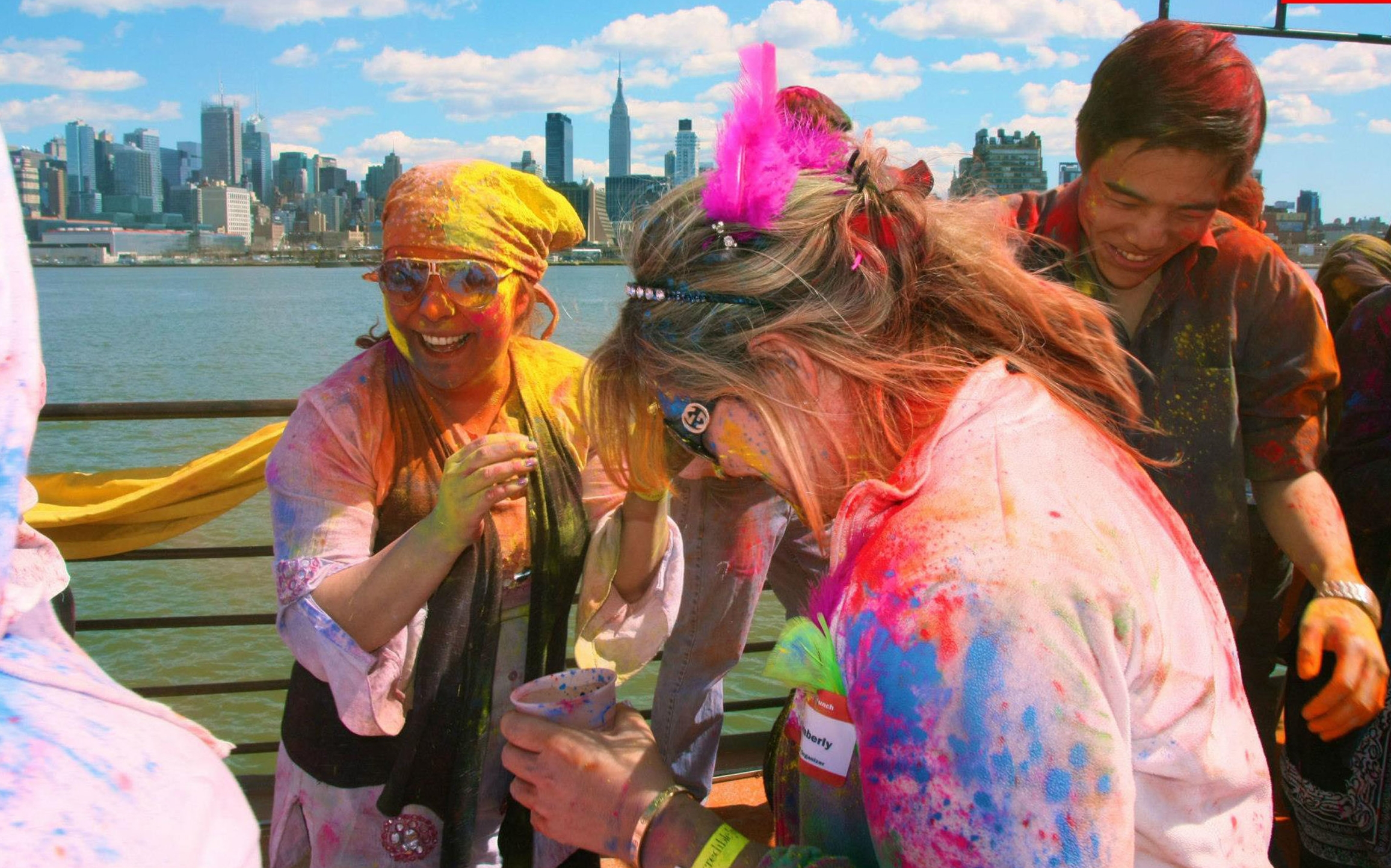 Nairobi
Our favorite wild life destination caught our fancy for a different reason this time....the all colorful crazy holi party!! Guys you see that white milk like drink being prepared, that is called Thandai; drink it and you won't know what hit you. The (not so) secret ingredient is .....well we leave it to you to guess!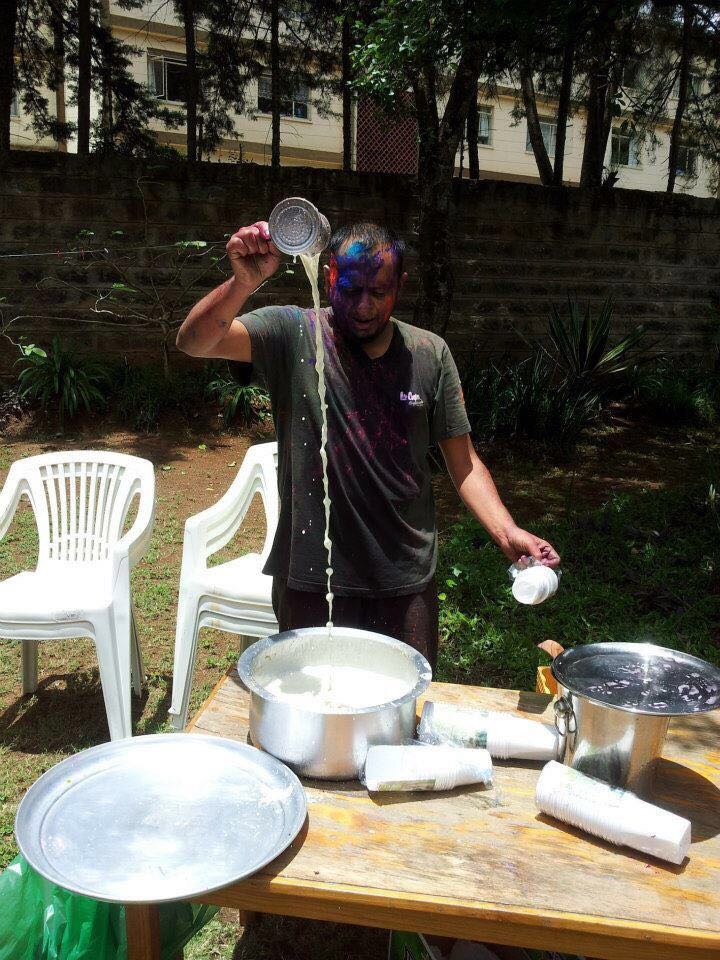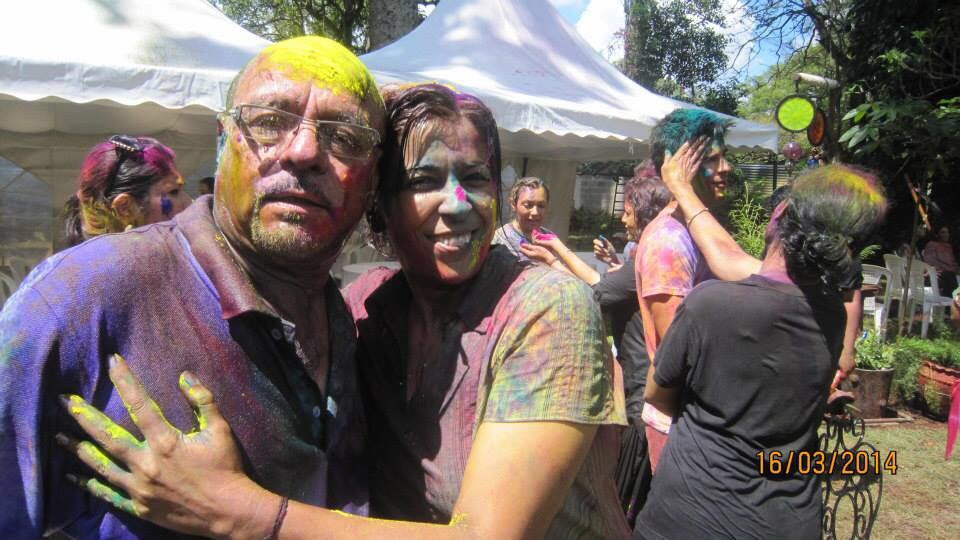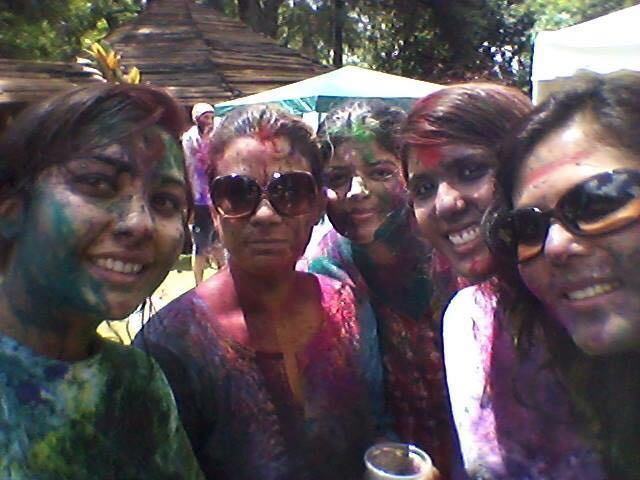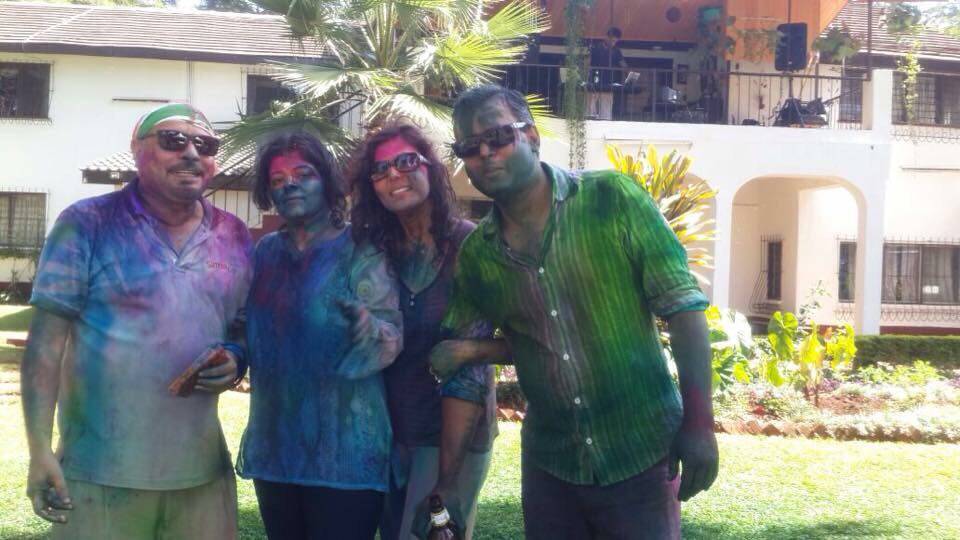 India
We are here in India- the birthplace of Holi! On the night before holi, a small ceremony called "holika dahan" is carried out where a bonfire is created to commemorate the destruction of Holika who was sent to kill Prahlad, a devotee of Vishnu. She had a boon that she won't be killed by fire, so she sat in the fire with Prahlad but Vishnu intervened and Holika was burnt to death whereas Prahlad returned unscathed! This victory of good over evil is celebrated in form of holi. This part of the photo feature comes from different states and Cities of India...hope you enjoy the glimpses!
Delhi...The Capital City
We love the lip smacking gujiyas, drenching each other in colored water and yes, it is also the time when we all gather with our families to celebrate.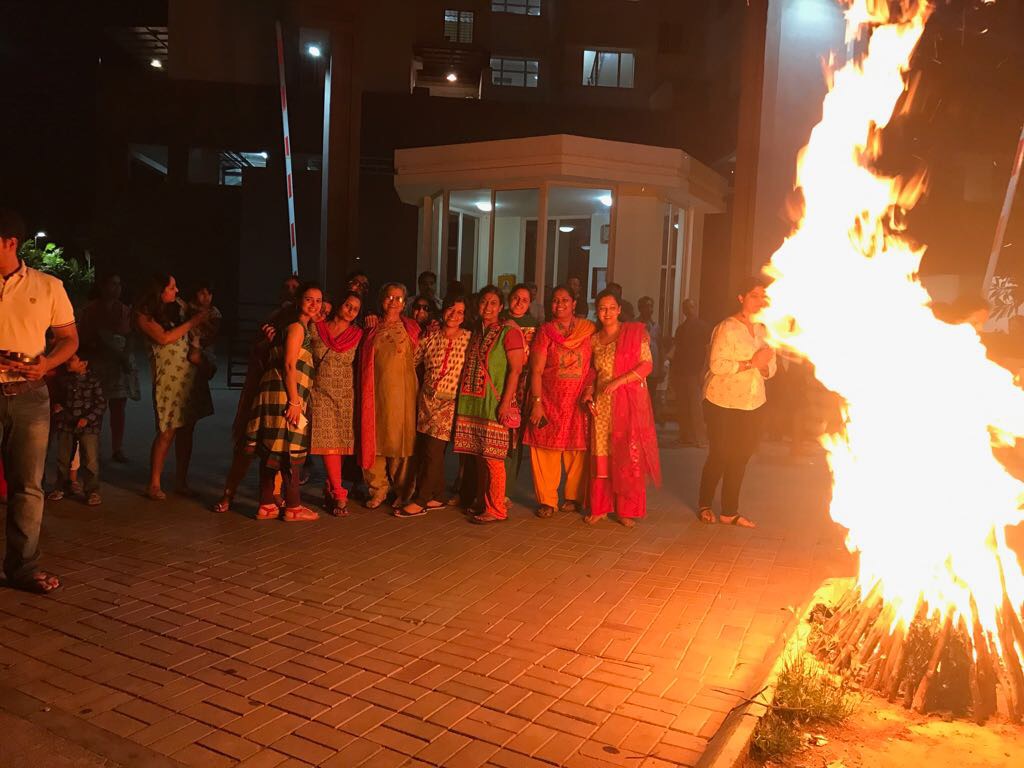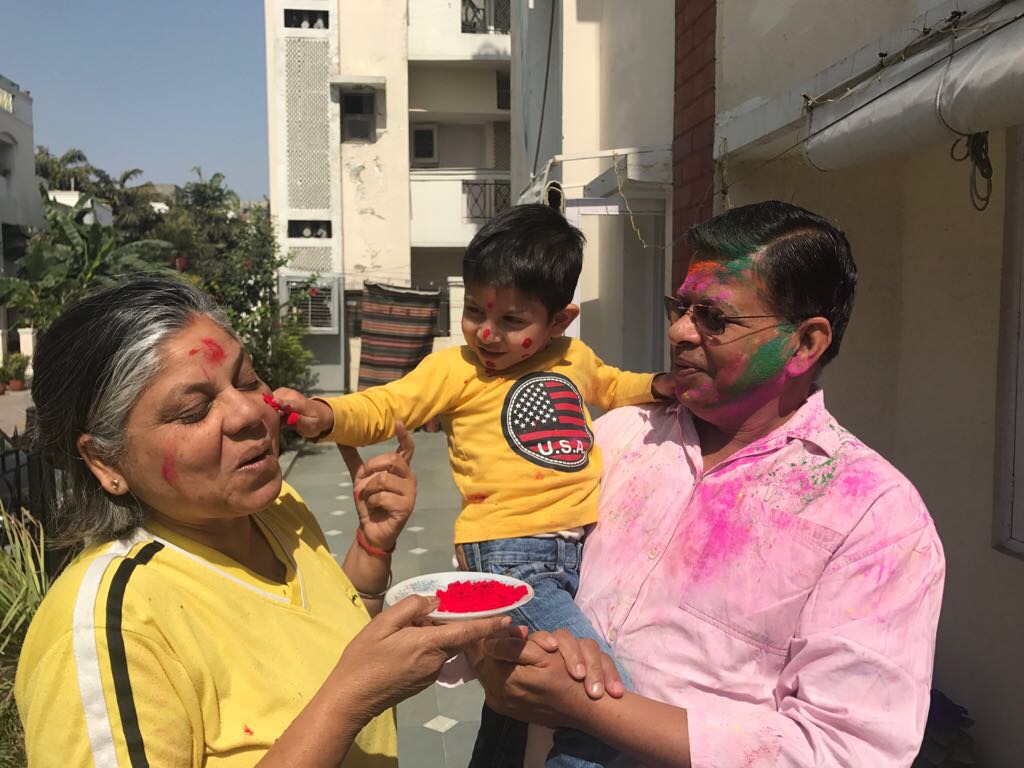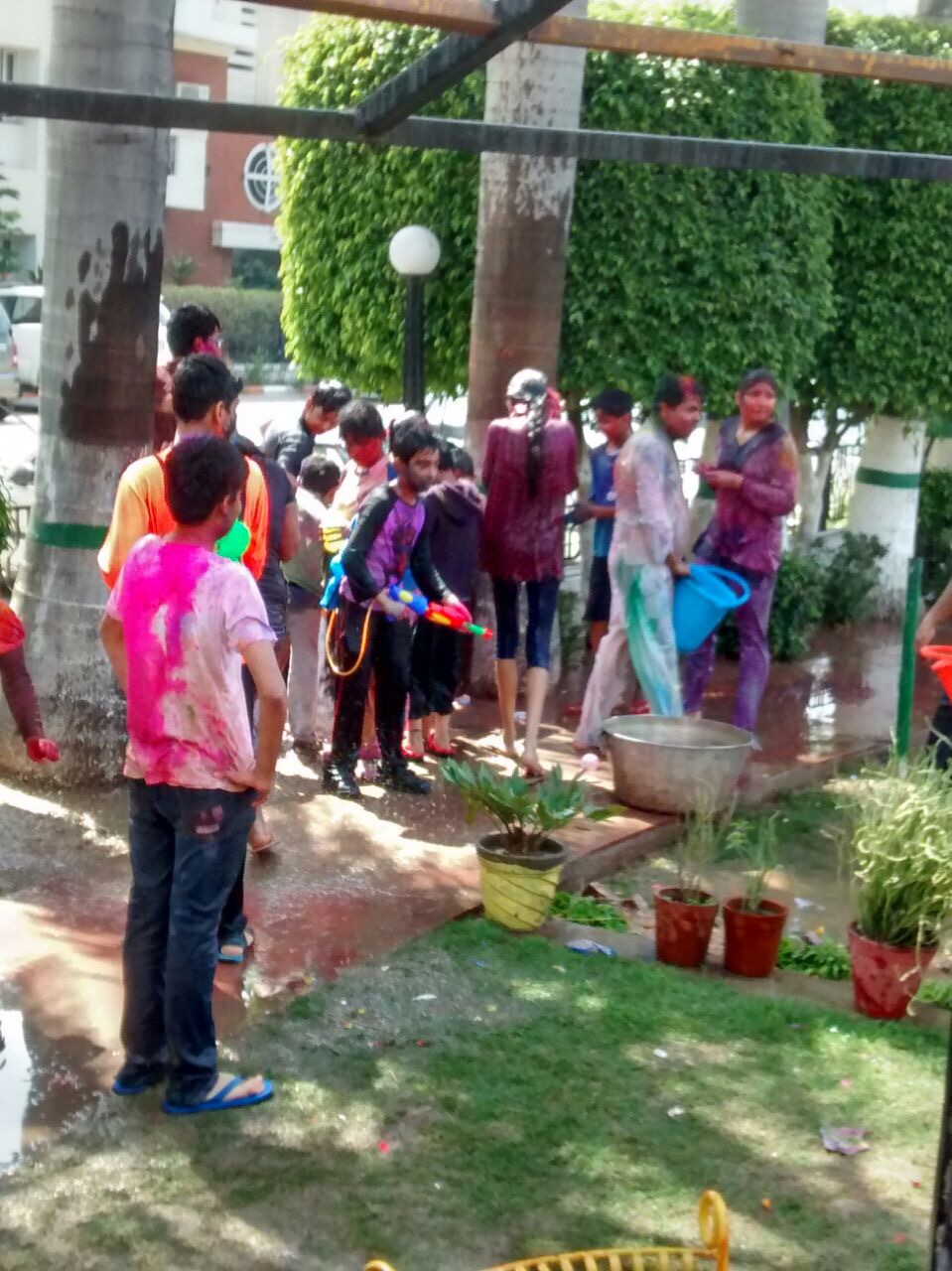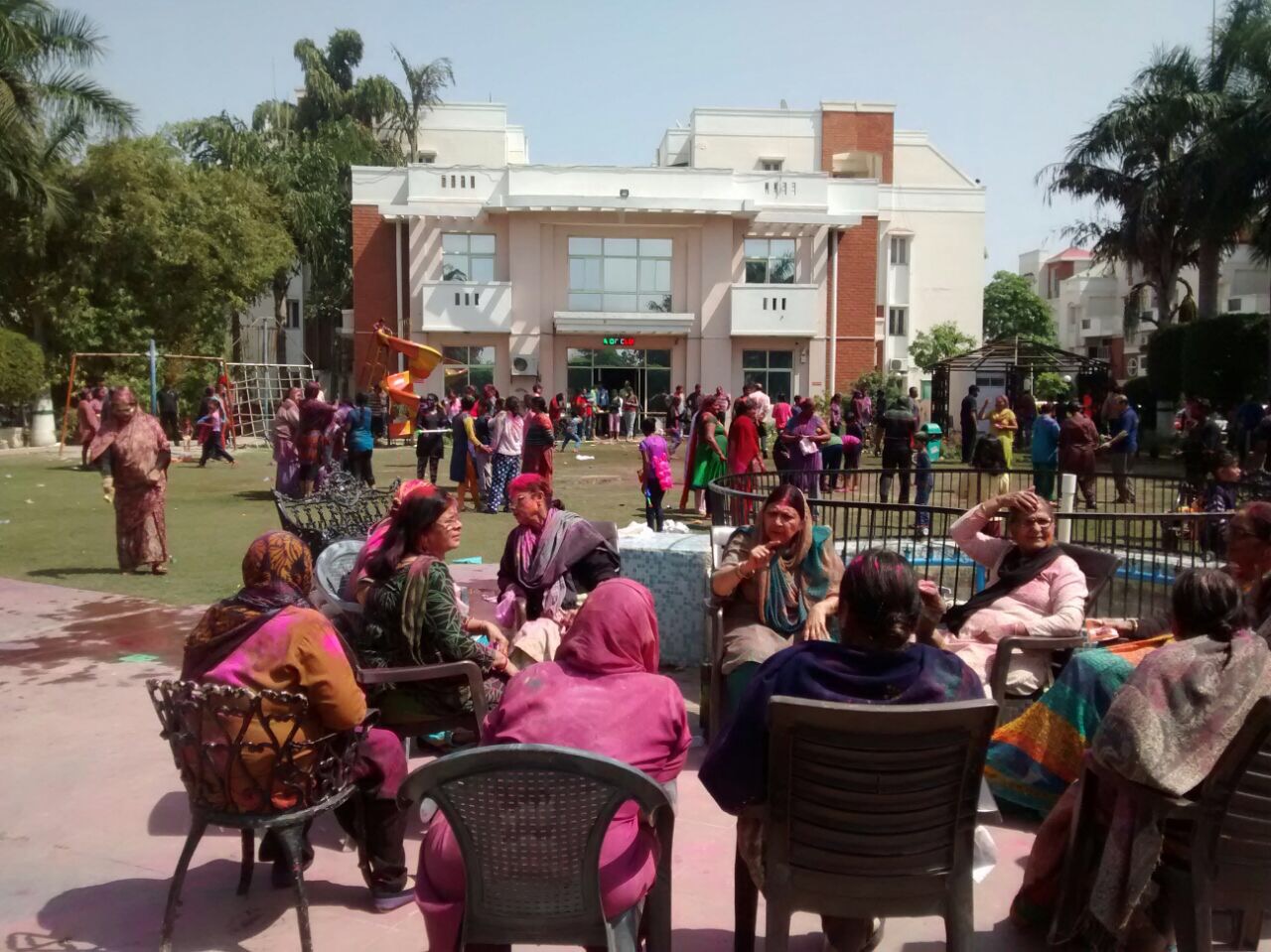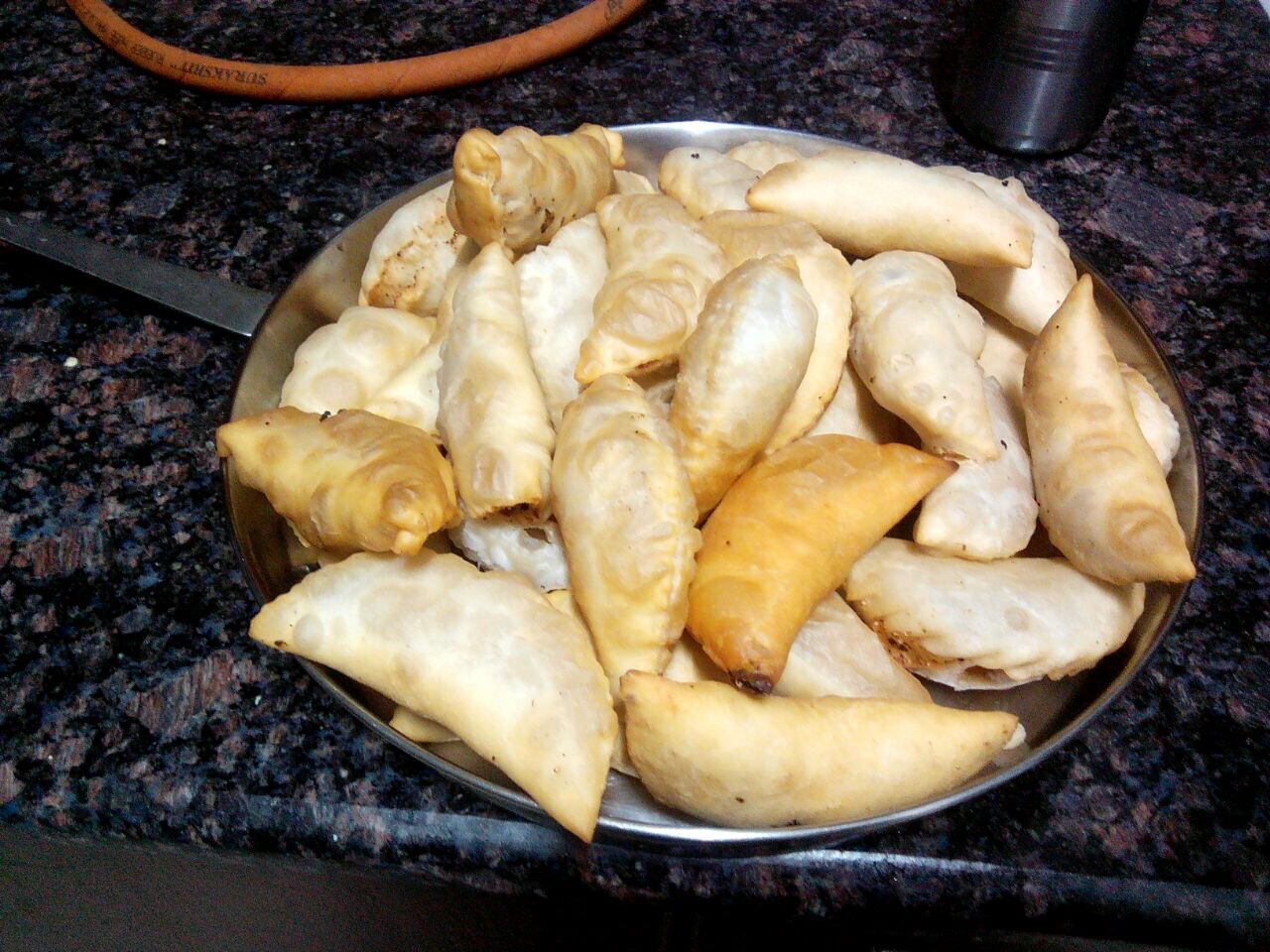 Bangalore...the Garden City
The Cosmo city took a break and immersed itself in the pool of colors!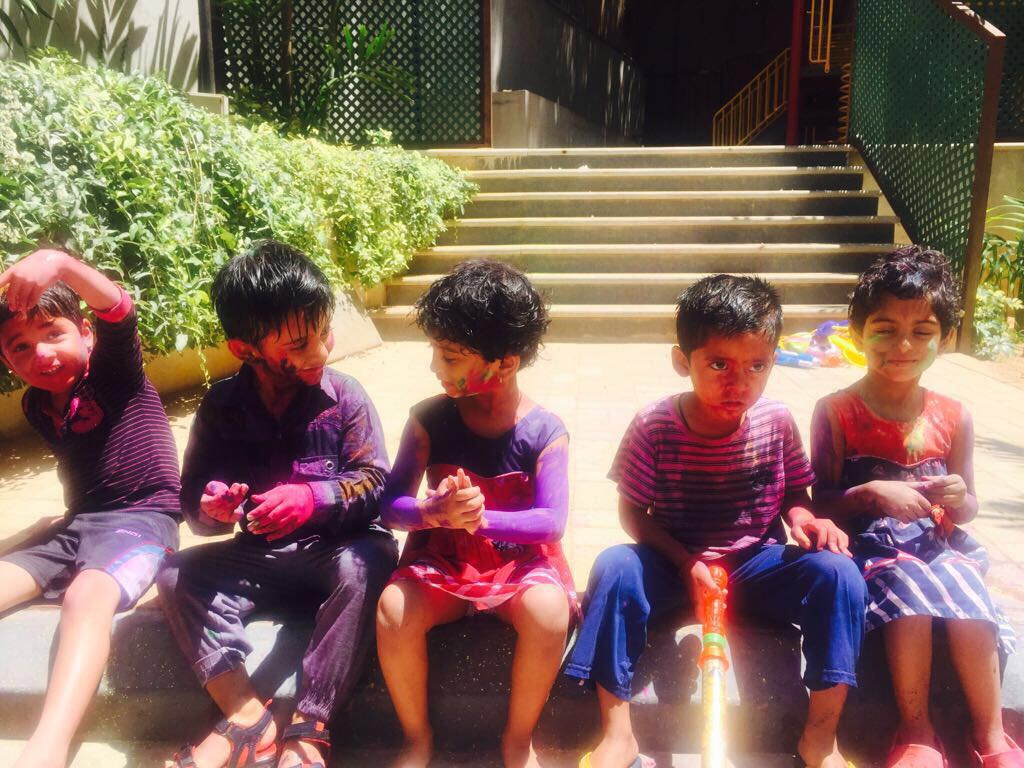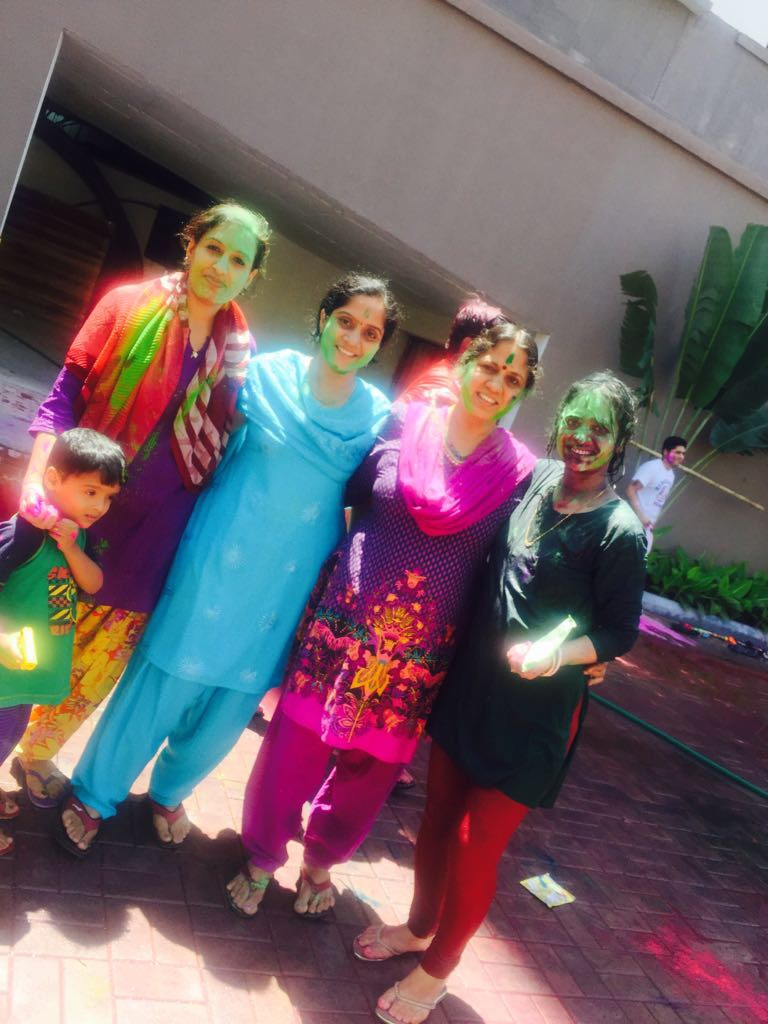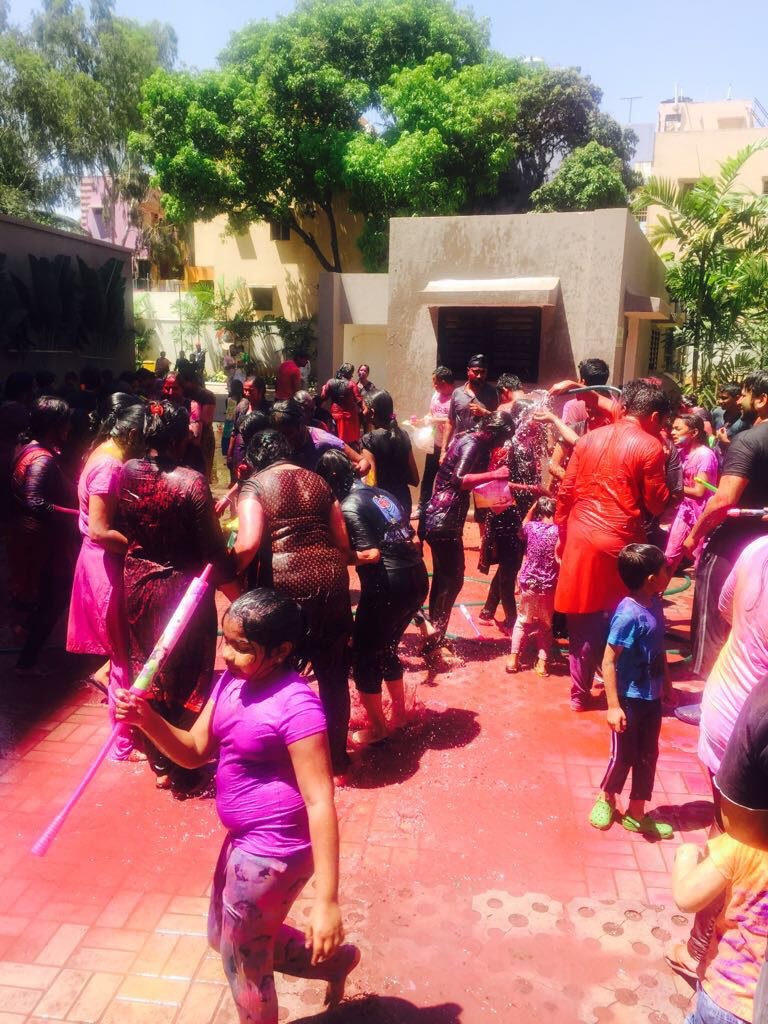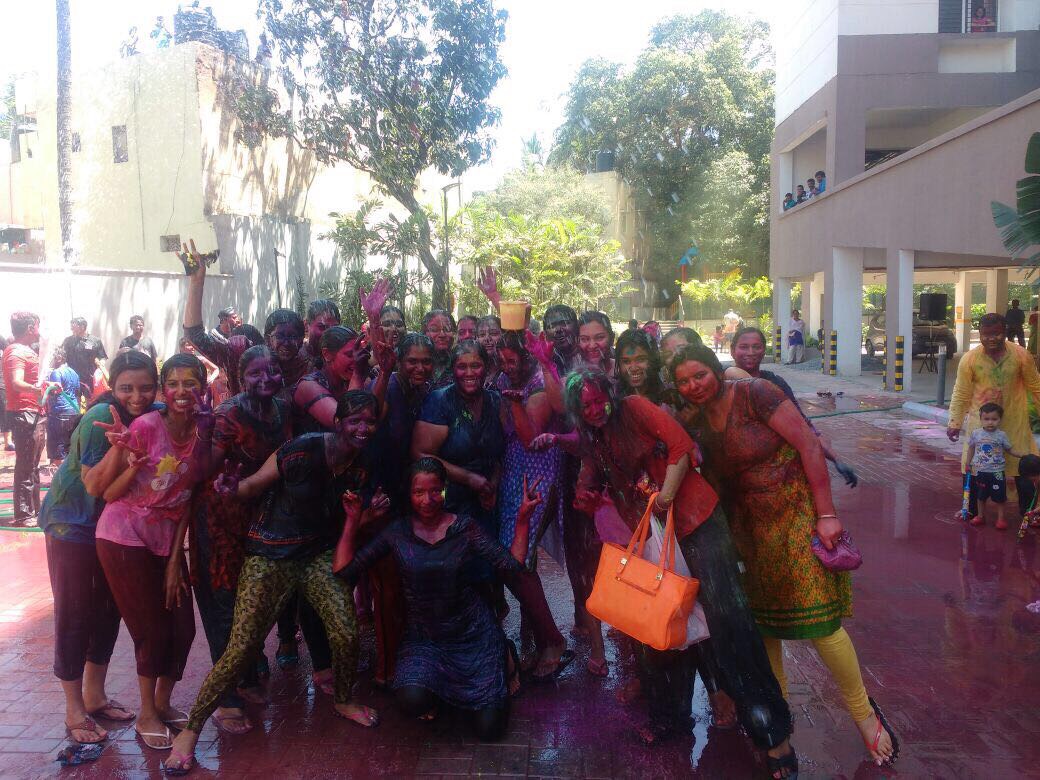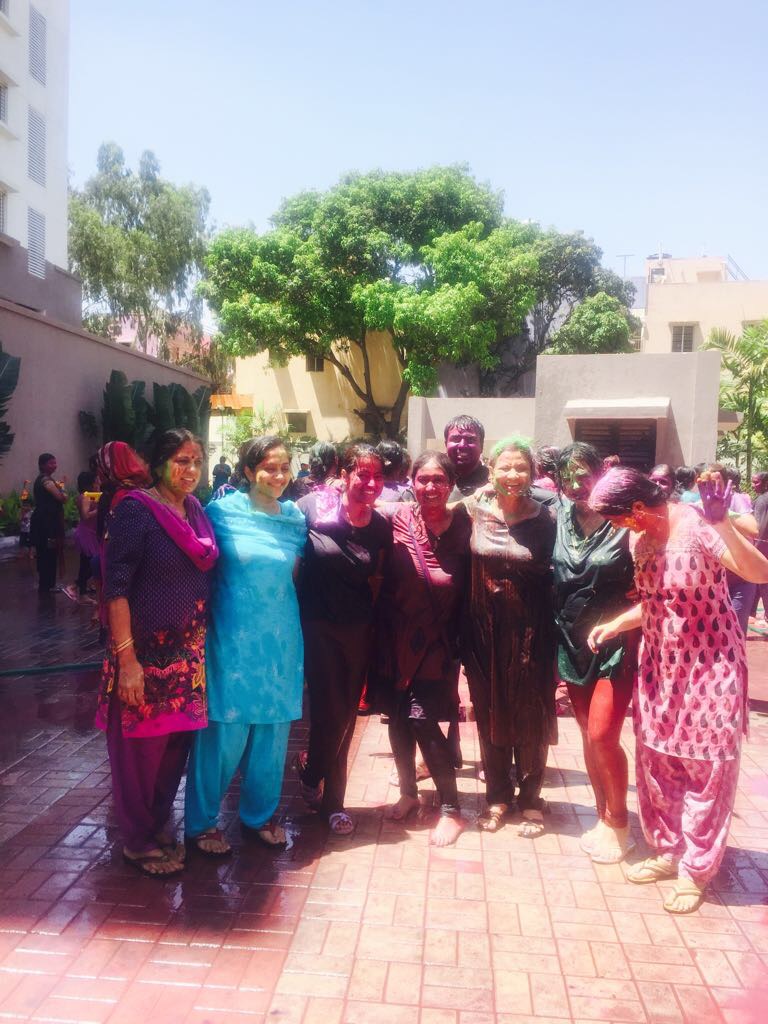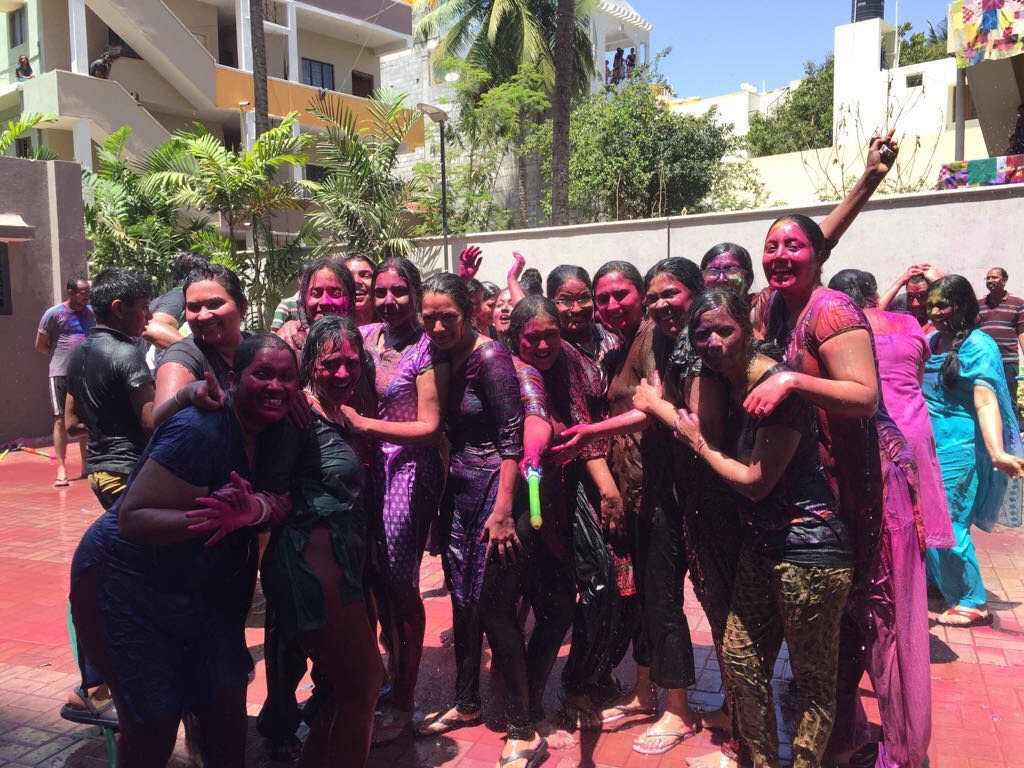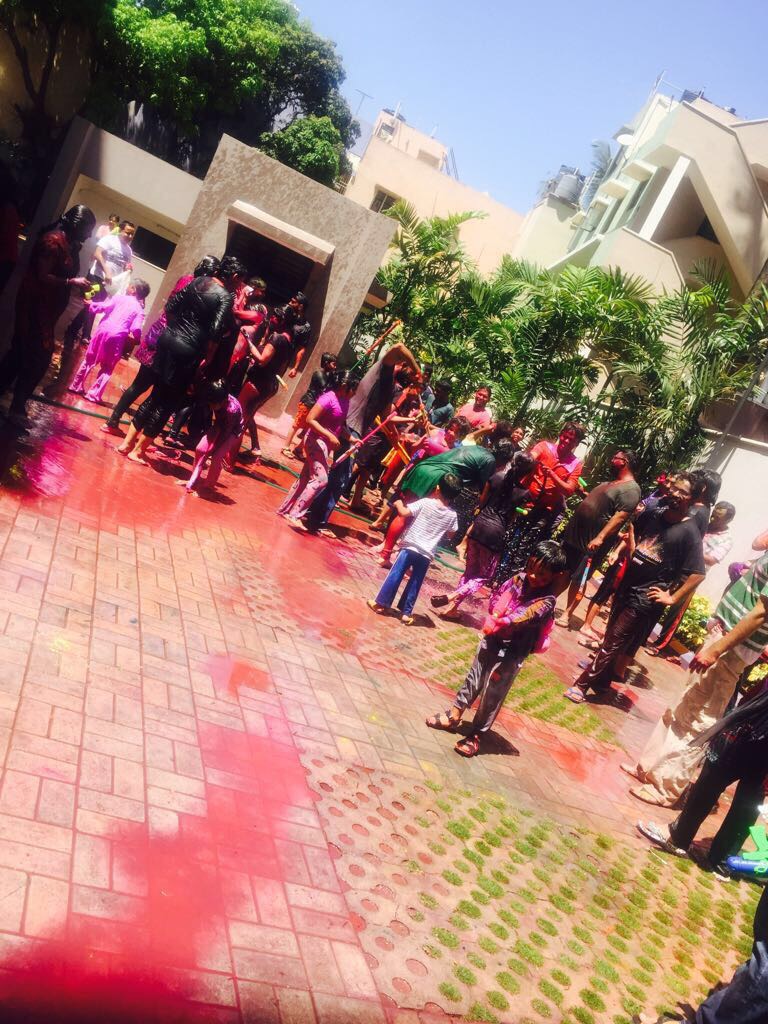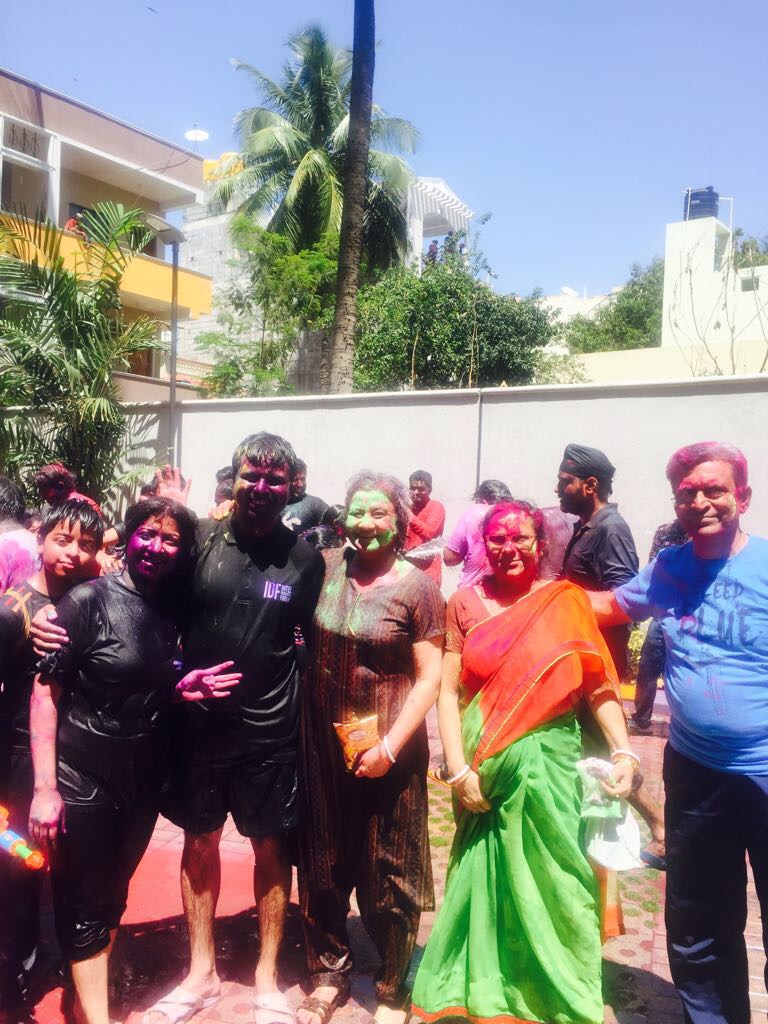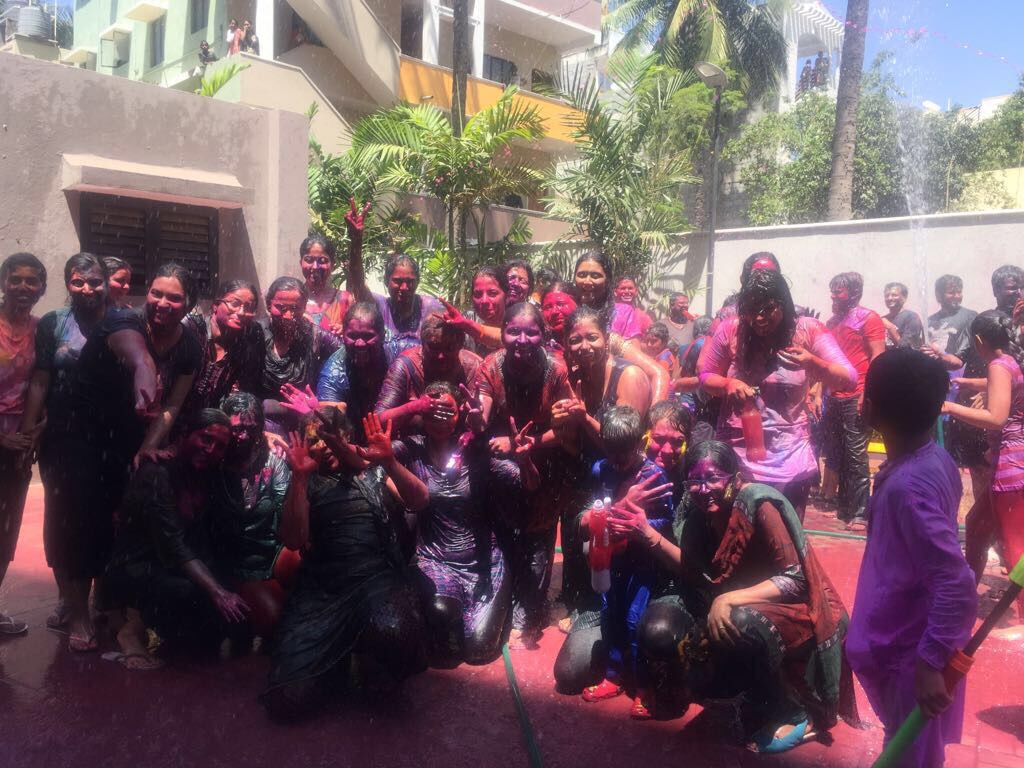 Sujanpur Tira
That is my family looking their best! Tiny hamlet in the gorgeous Himalayan state of Himachal Pradesh came alive on holi! This otherwise sleepy town also hosts one of the biggest holi carnival in India!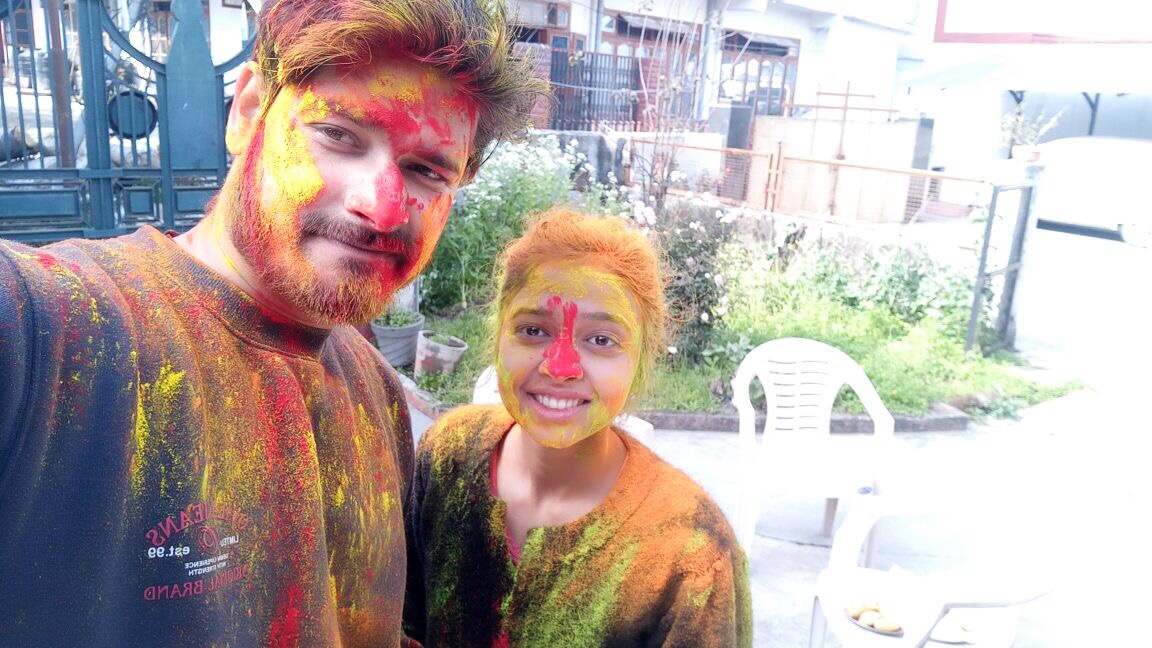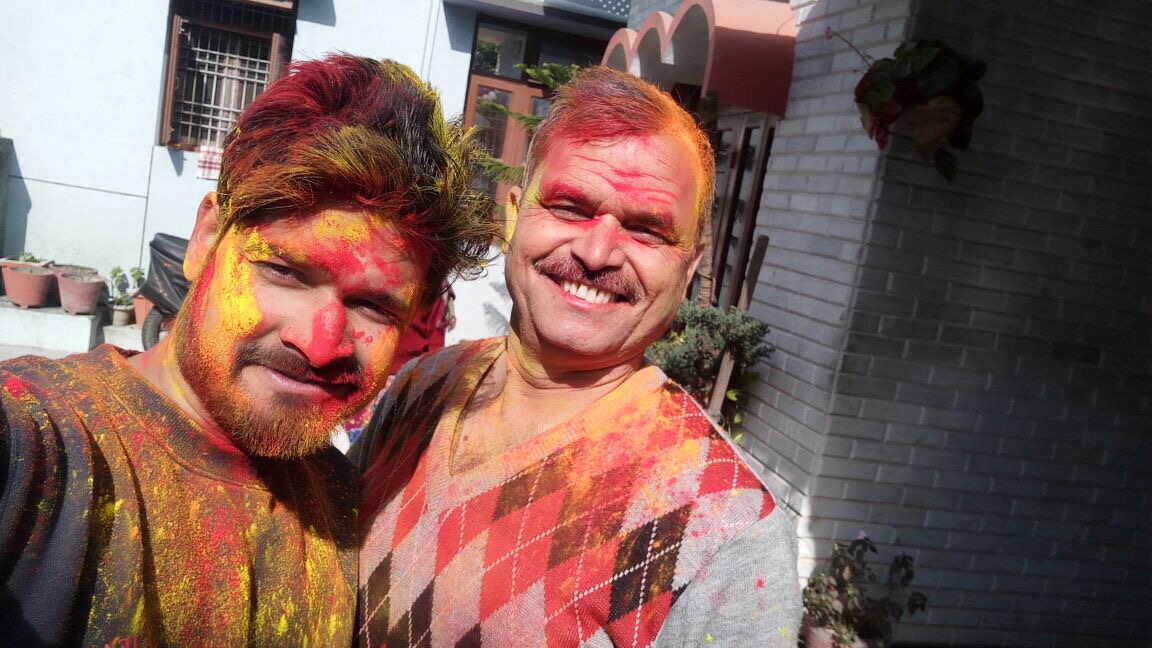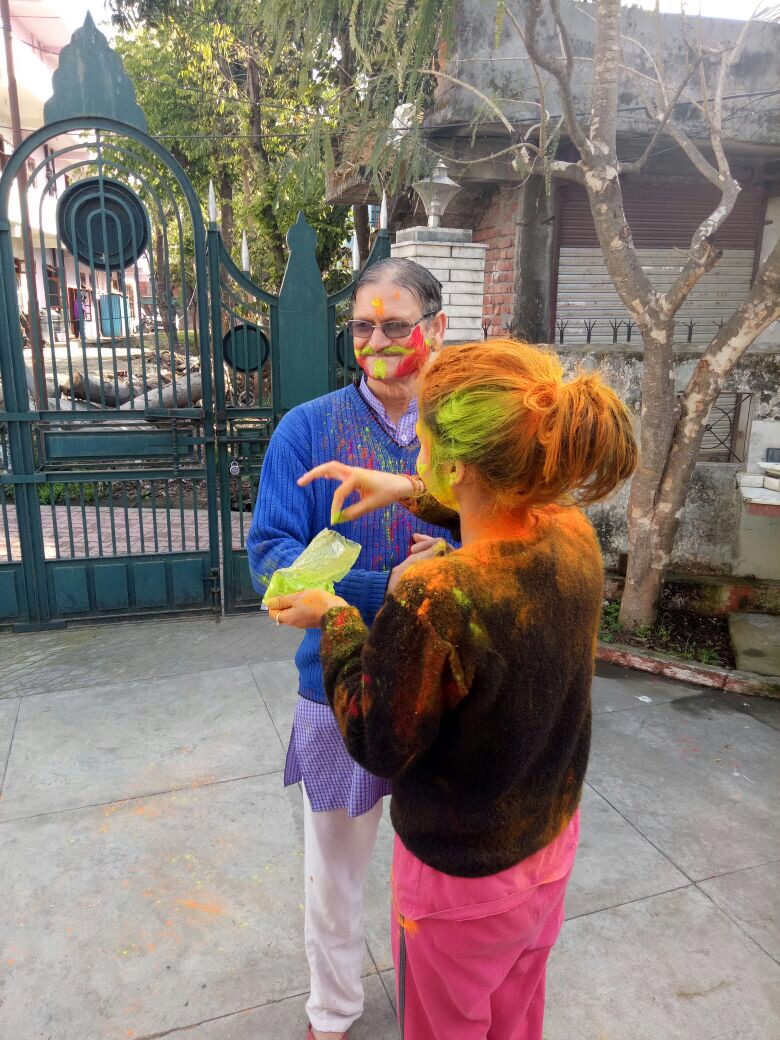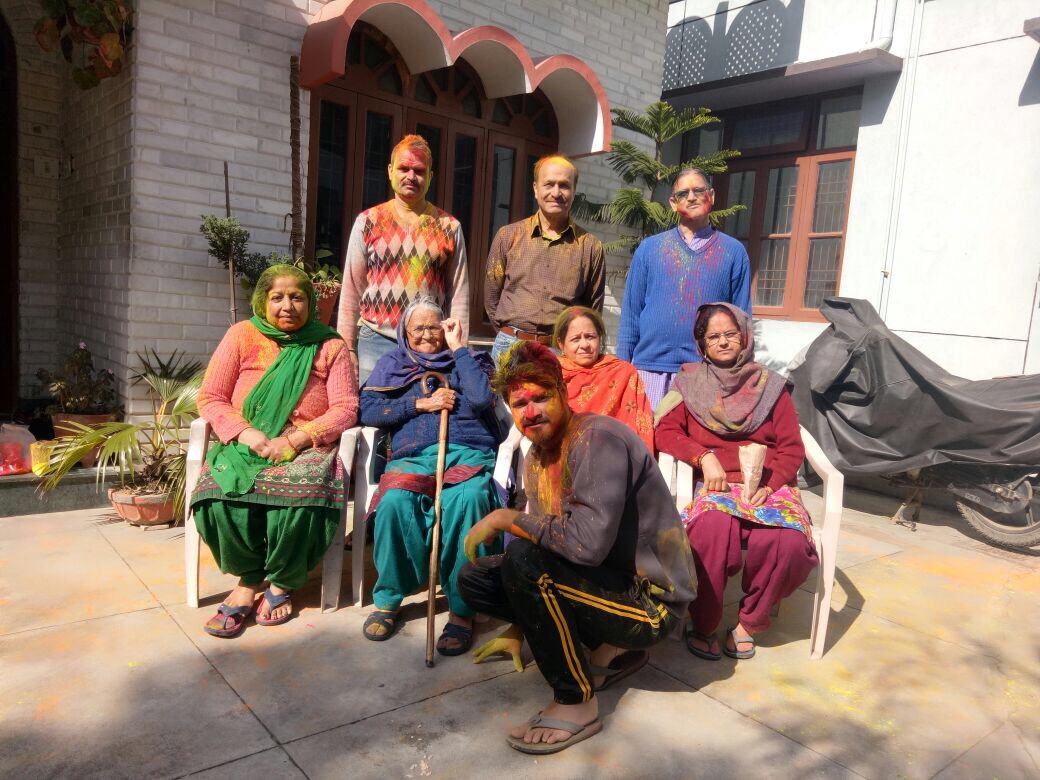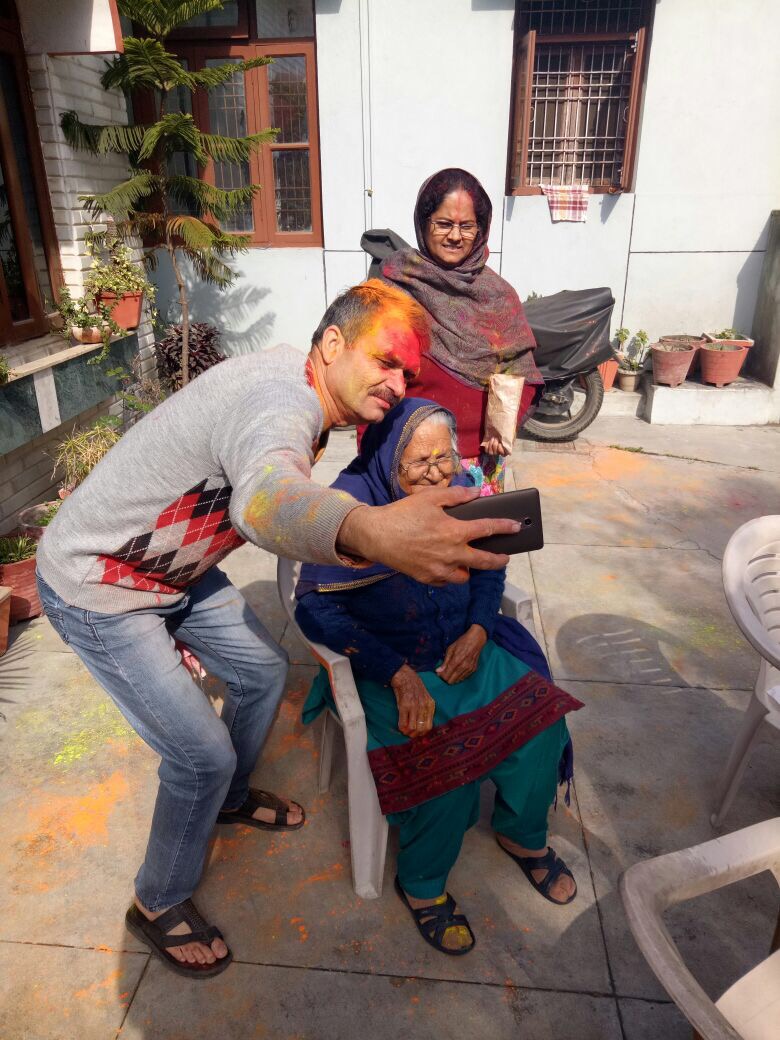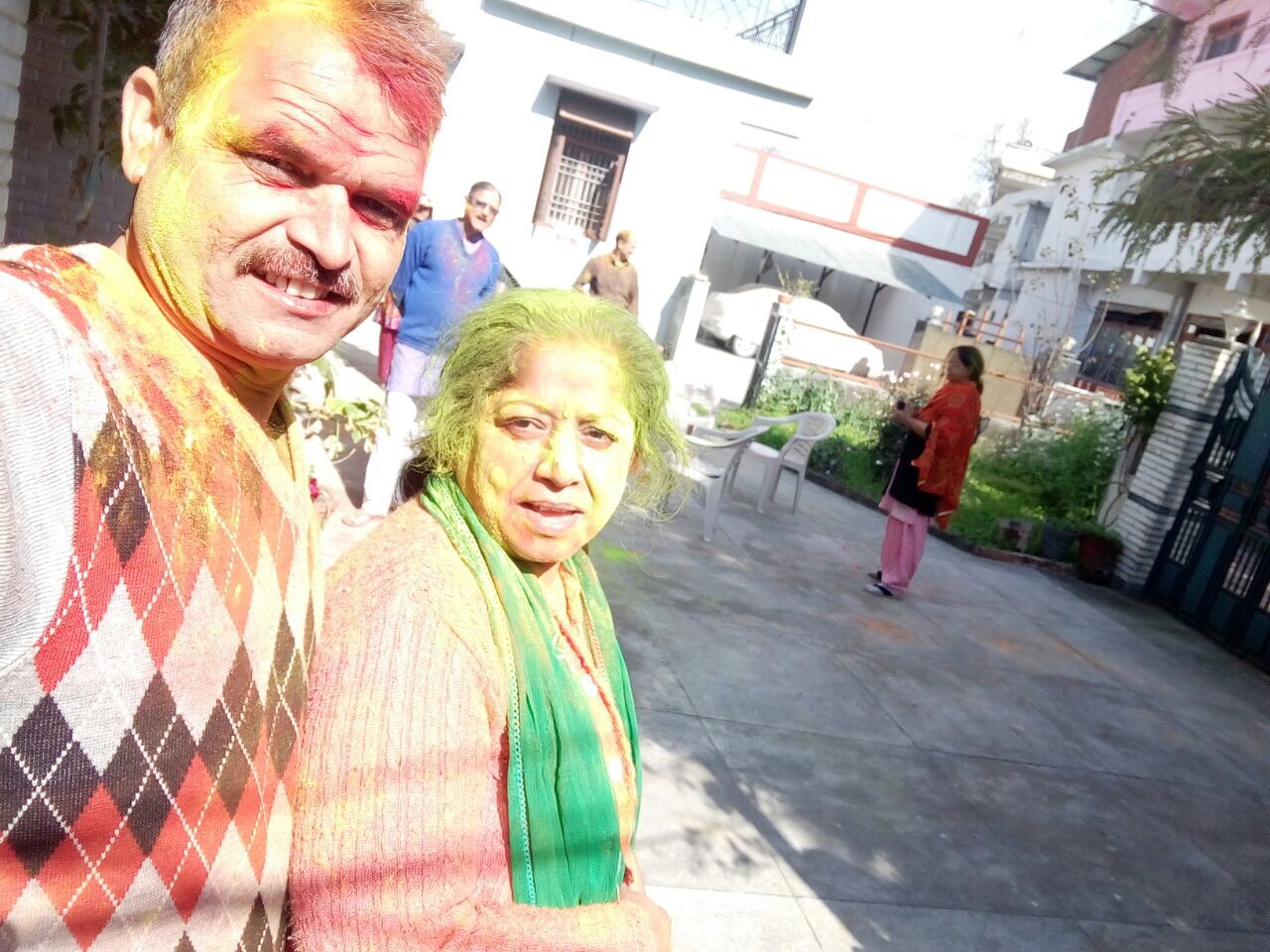 Kerala...God's own Country
The capital city Cochin hadreasons beyond stunning backwaters and vibrant culture attracting tourists and visitors- it was HOLI!
Visakhapatnam...the gem on the East Coast
My second home and this is where i celebrated holi this year!!! Tried my hands on making earthen pots and failed miserably. Finally settled for eating and dancing!!!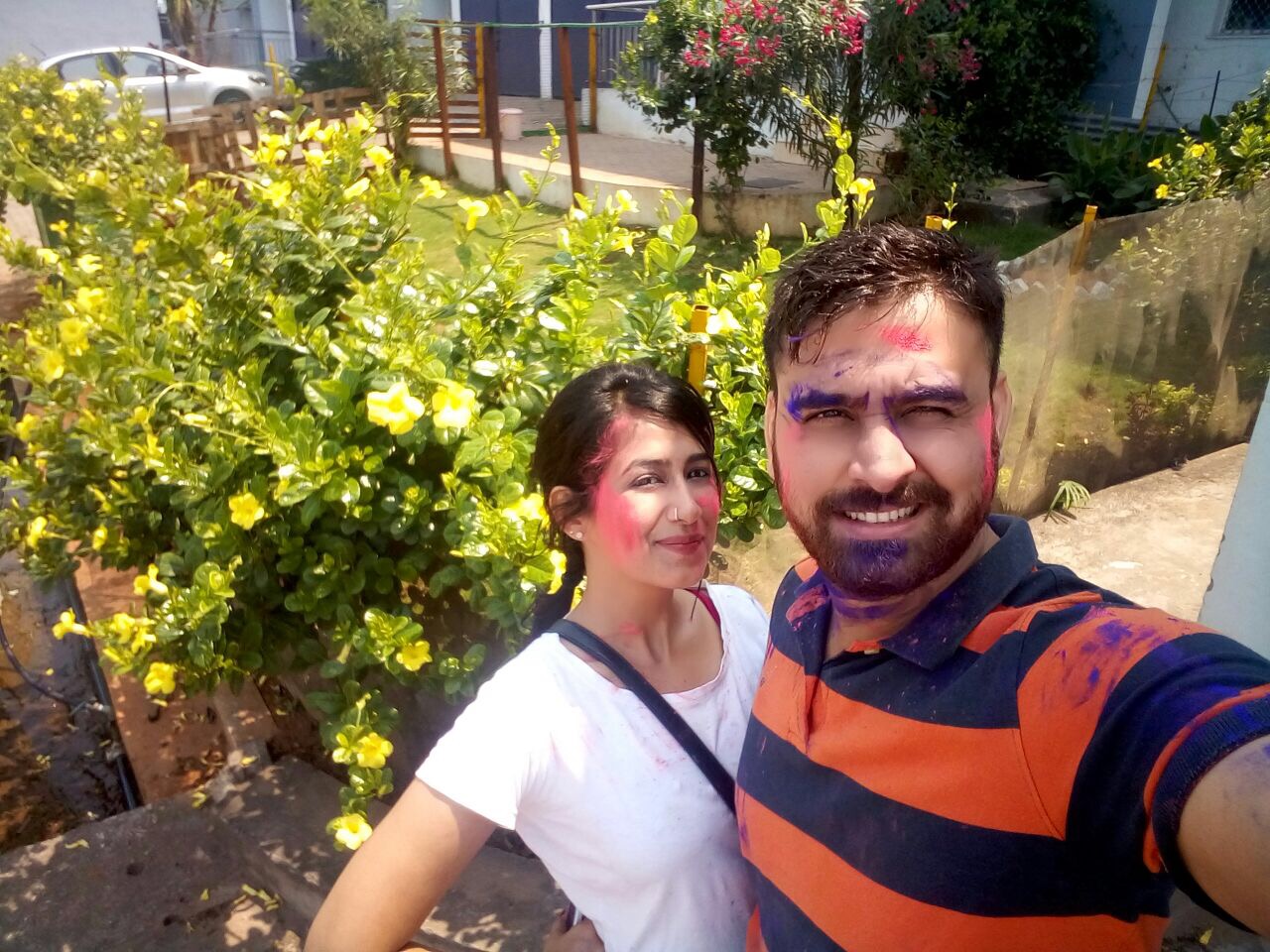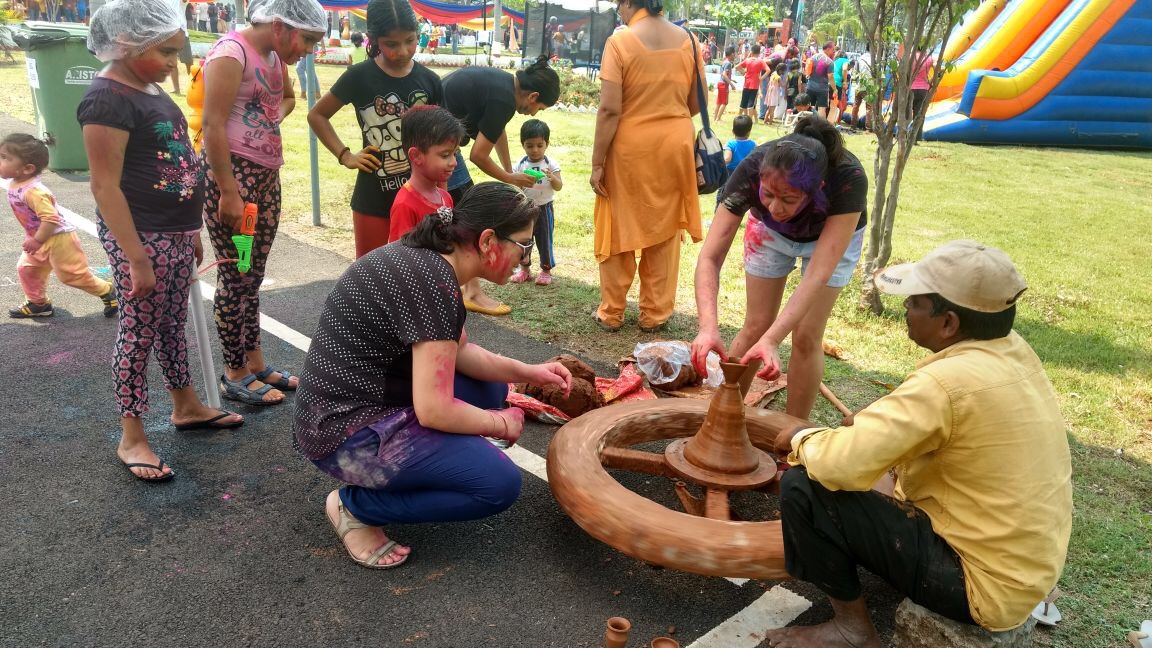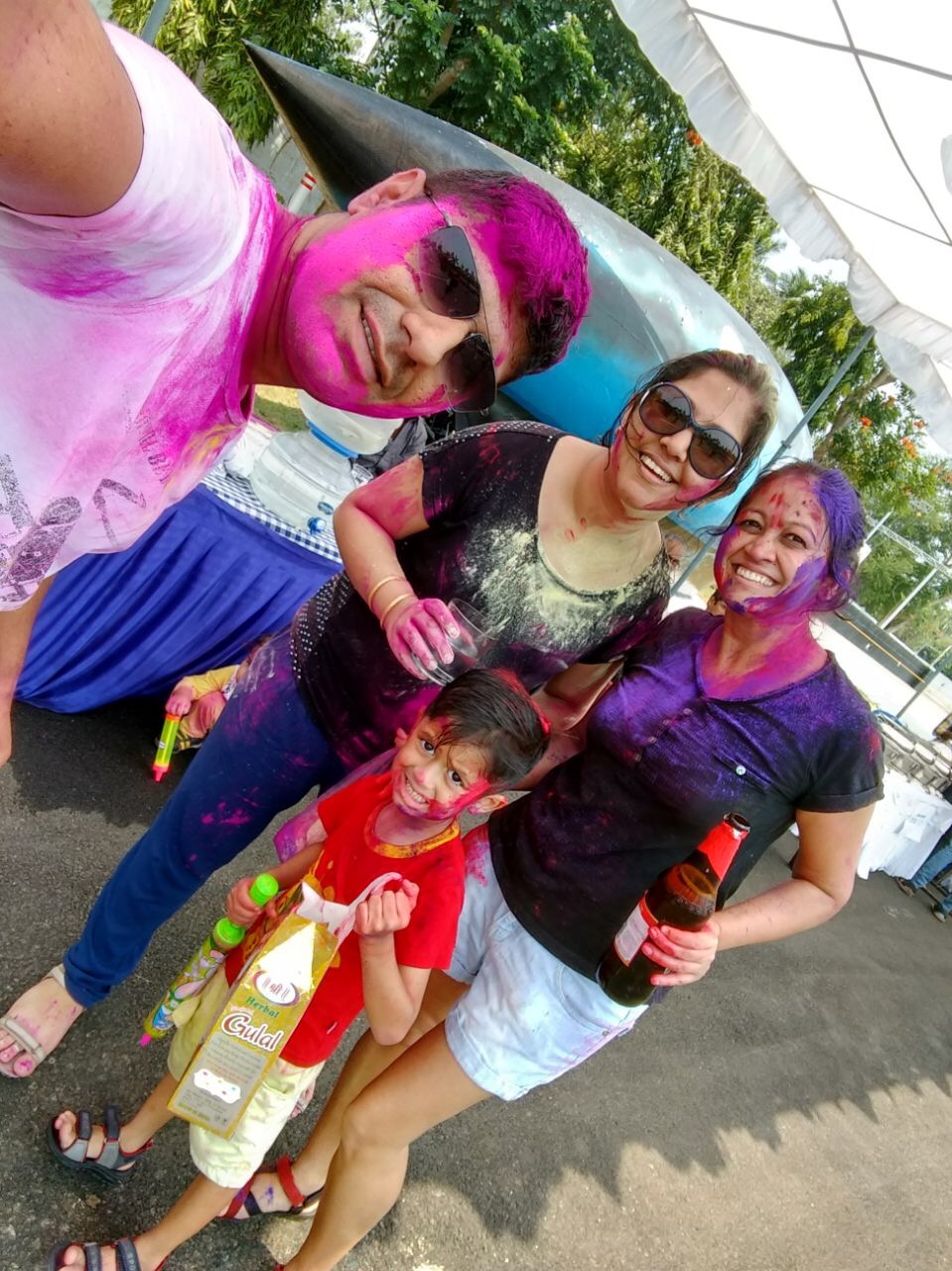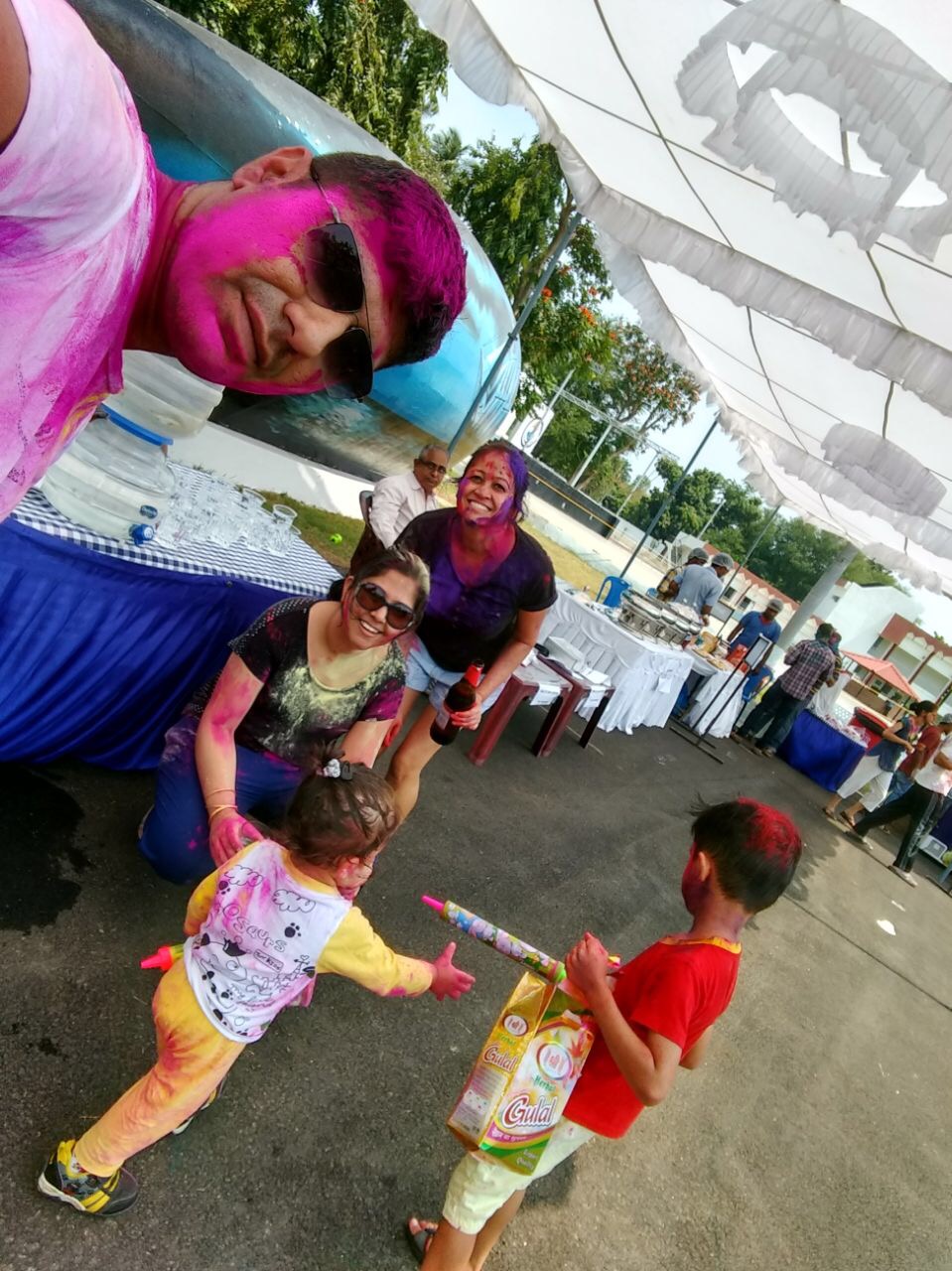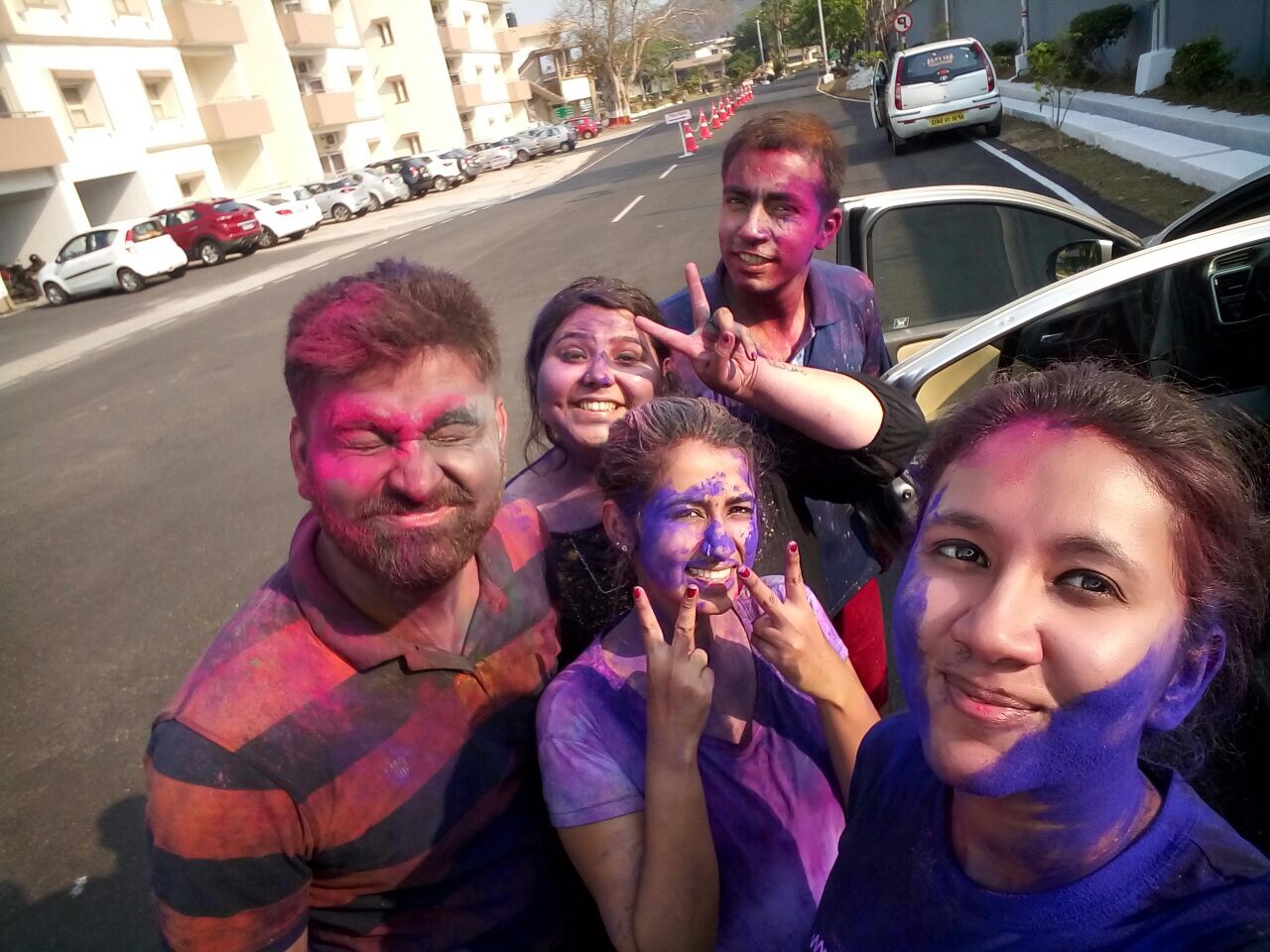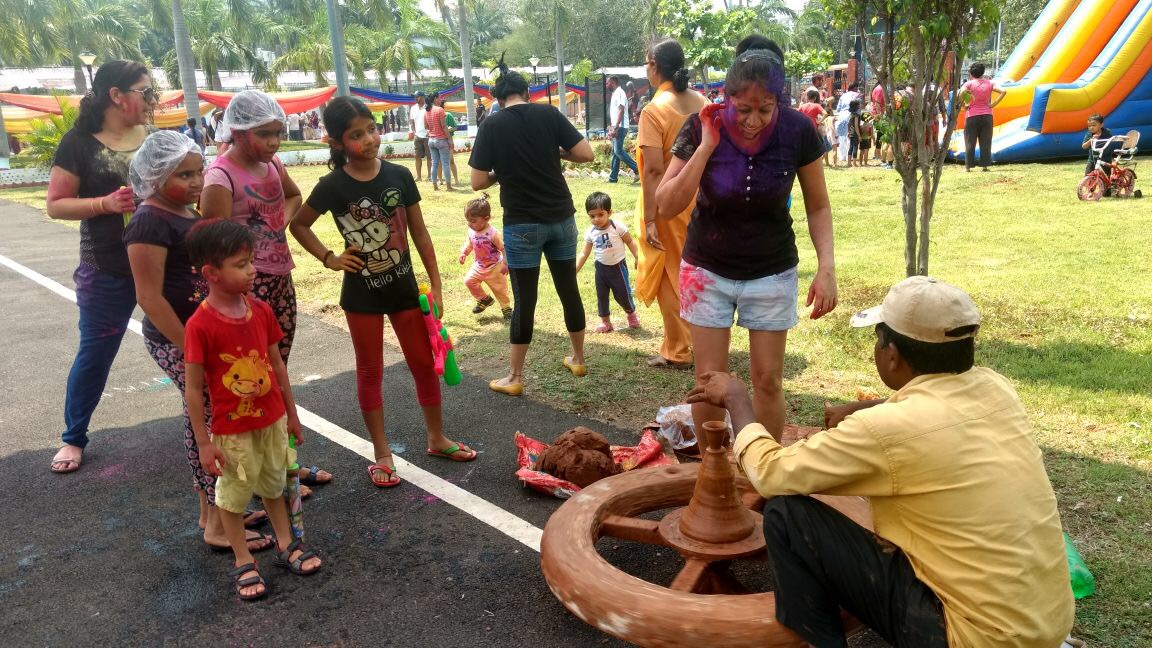 Contributors
Kaustubh Rajnish, London
Niyati Dubey, Nairobi
Priyanka Ravi, Bangalore
Ayesha Gupta, Delhi
Deepti Agarwal, Noida
Shruti Dahiya, Cochin
Sources
www.rangdeholisingapore.com
www.rangdeholi.com
www.littleindiadirectory.com
www.rangbarse2017.com
ingroupevents.com